Soothing AgeLESS Moisturizer for Very Sensitive Skin
Calming Skin Crème
Redness • Irritation • Fine Lines & Wrinkles • Dryness
Calms, Soothes & Smoothes for Incredibly Soft Skin
A synergistic blend of antioxidants, Jojoba, and Aloe Vera transforms nourishes dull skin to reveal a glowing, radiant complexion while balancing oil and minimizing the appearance of pores. 

Best for

Concerns: Dullness, Dryness, Aging, Fine Lines & Wrinkles

Skin Types: Dry Skin, Normal Skin, Combination Skin, Anti-Aging
What's Inside

Damask Rose • Aloe Vera • Jojoba • Retinol • Vitamin E
Full Ingredients

Rose Water, Glycerin, Aloe Barbadensis Gel, Caprylic/Capric Triglyceride (Derived from Coconut Oil), PEG-30 Lanolin, Cetearyl Alcohol, Sunflower Seed Oil, Octyl Stearate, Glyceryl Stearate SE, Rosa Damascena (Organic Damask Rose), Cyclomethicone, Organic Jojoba Oil, Phenoxyethanol, Natural Fragrance, Citronellol, Geraniol, Lilial, Carbomer, Tocopheryl Acetate (Vitamin E), Retinyl Palmitate (Vitamin A).
How to Use

After cleansing, apply after serum. Use once or twice daily for best results.
View full details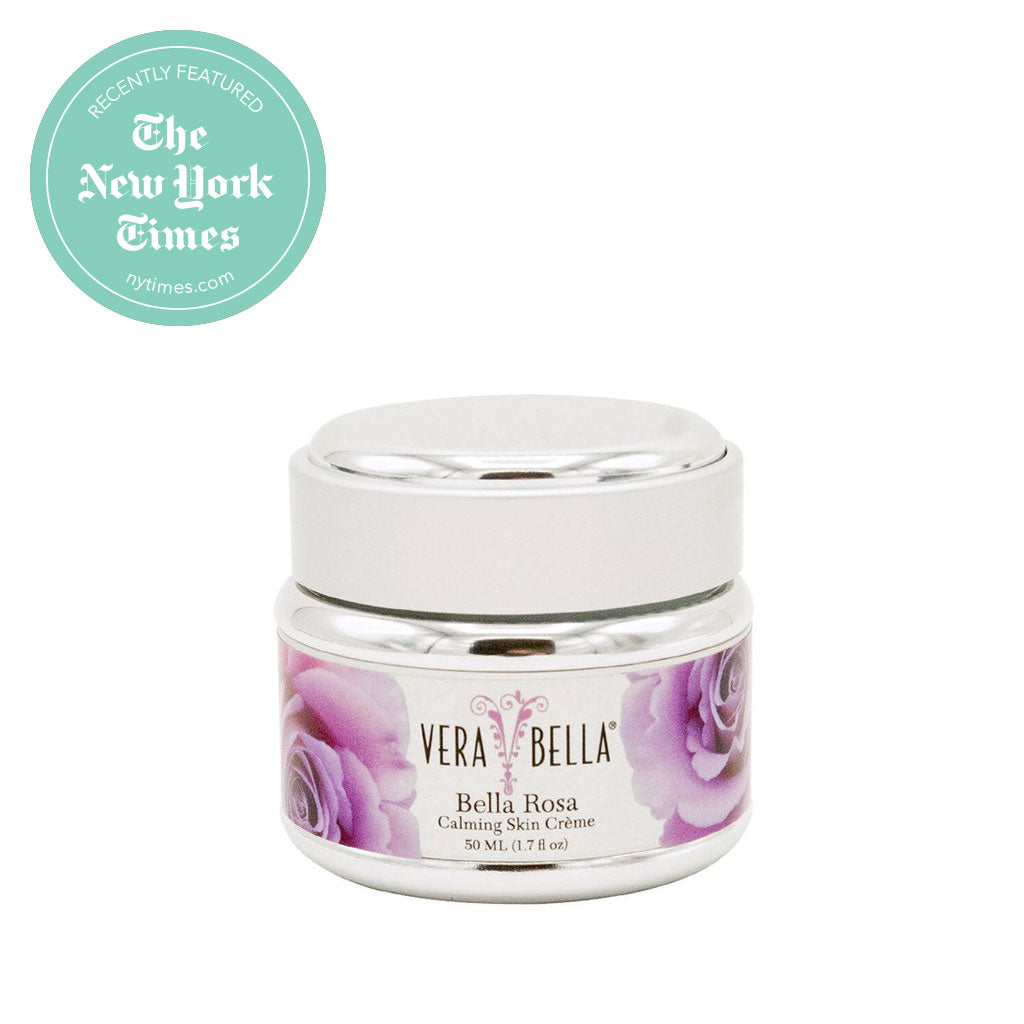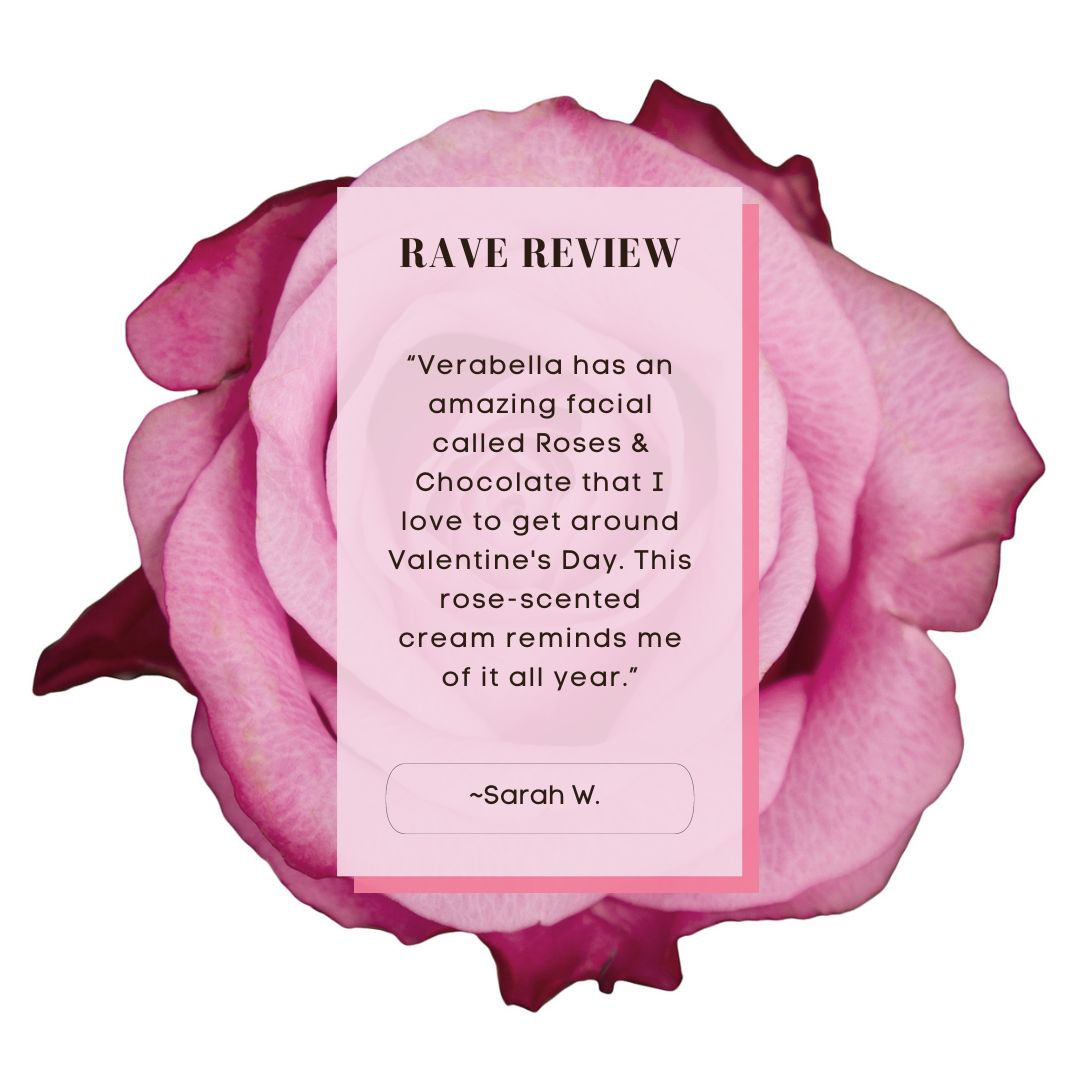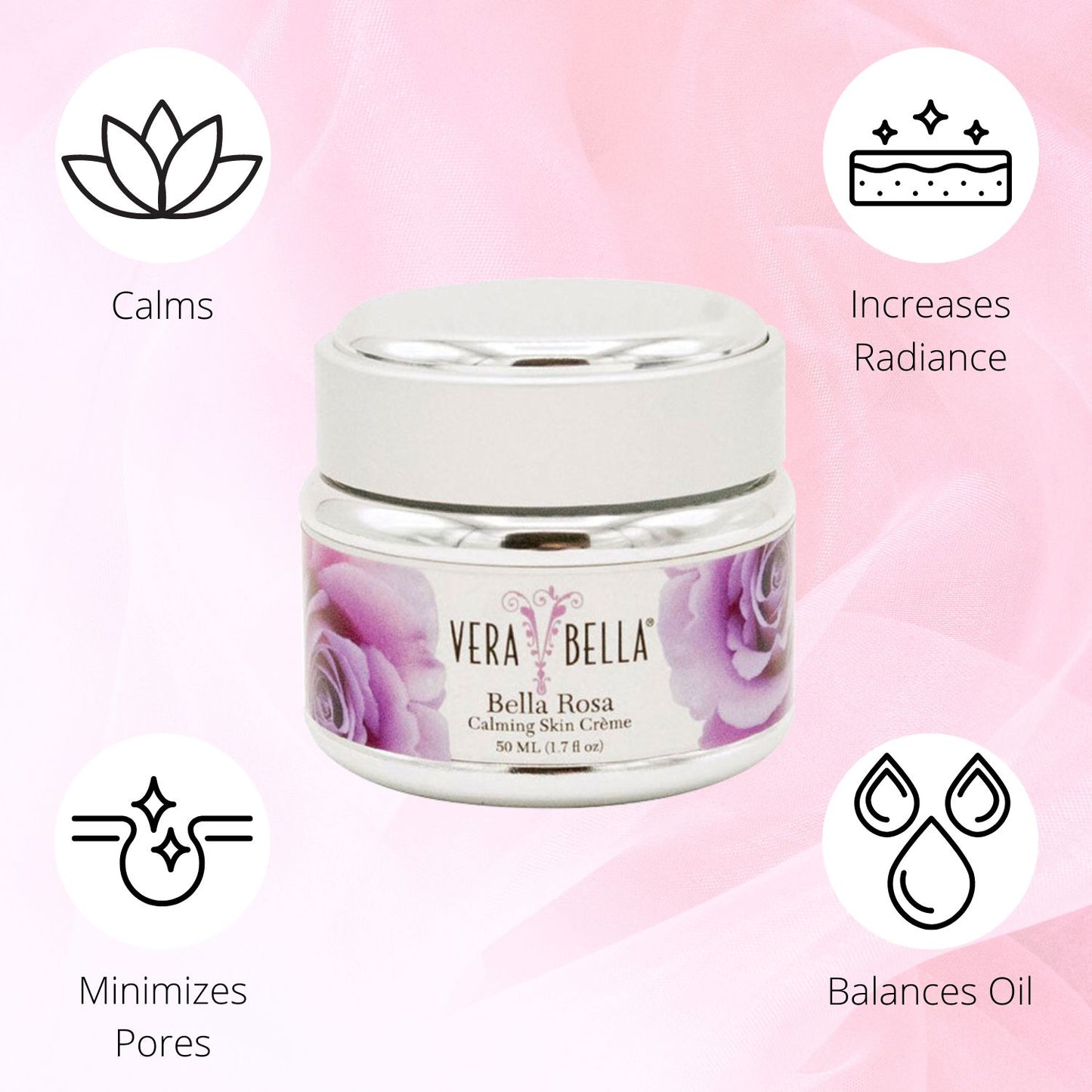 Beautiful Inside & Out
ALOE VERA (Aloe Barbadensis)

The "plant of immortality" is a time-honored favorite for its wide range of skin benefits. Anesthetic, antioxidant, and antibacterial Aloe Vera is said to offset inflammation while enhancing hydration and supporting the body's natural healing for quick healing with less scarring and smooth, moisturized skin.

EWG Rating = 1-2
JOJOBA

Jojoba is is well-known for its rich moisturizing oil used in many skincare products. Its naturally spherical seeds also serve as environmentally friendly, gentle exfoliants that won't abrade delicate facial skin like some crushed seeds or shells can.

EWG Rating = 1
ROSE (Rosa Damascena)

Soothing Rosa Damascena is brimming with age-defying antioxidants to combat oxidative stress. It refreshes and enlivens dull skin as it tones—without stripping natural oils. This quality, along with its antiseptic and anti-inflammatories, make Rose of great use to those with oily and acne-prone skin.

EWG Rating = 1
SUNFLOWER (Helianthus Annus)

Linoleic acid-rich Sunflower has soothing and hydrating properties that make it an all-around skin saver especially beneficial to sensitive skin. It calms irritation, deeply hydrates, noticeably softens, and supports the skin's barrier function. Its antioxidant content and humectant properties make Sunflower a natural complement to anti-aging formulas.

EWG Rating = 1
VITAMIN A (Retinol)

This less irritating form of rejuvenating Retinol is synthesized by the body to help stimulate collagen production, increase cell turnover, and boost skin elasticity. A power antioxidant that helps to protect skin from harmful UV rays, vitamin A is said to normalize parched skin and reduce the appearance of enlarged pores.

EWG Rating = 5-8
VITAMIN E (Tocopherol Acetate)

This time-honored oil is naturally occurring, but the skin's production of antioxidant vitamin E slows with age. It's highly moisturizing and integral to protecting against free radical damage from environmental stress, damage from harmful UV rays, and visible signs of aging.

EWG Rating = 3
Get Free Shipping

Orders over $100 include free Standard shipping to USA addresses.

The Verabella Promise

Whether you visit our Beverly Hills spa or use our products within the comfort of your home, we promise to care for your skin as well as we care for our own.