Totally Addictive Sunscreen for People Who Hate Sunscreen
☀️ The Best SPF Ever ☀️
Double-Duty Moisturizer Improves Skin While Protecting It
Regular price
$69.00
Sale price
$69.00
Unit price
per
Sale
Sold out
Unbeatable SPF, Amazing Skincare
Our bold answer to sunscreen combines excellent 45+ SPF broad-spectrum sun protection with our world-renowned skincare. You're more than just protected, your skin actually improves with use—even when in harsh environments like our home state of California. Soak in high-performance anti-aging ingredients that moisturize, plump, hydrate, and improve radiance. 
Lightweight formula leaves a dewy, glowy finish... and the addictive lingering scent of cucumber. 
Best for

Concerns: Anti-Aging, Sunburn

Skin Types: All Skin Types, Sensitive Skin
What's Inside

Zinc Oxide • Aloe Vera • Hyaluronic Acid • Vitamin E • Cucumber • Plantain • Allantoin
Full Ingredients

Active Ingredients: Micronized Zinc Oxide 9%, Octyl Methoxycinnamate 6.5%. Inactive Ingredients: Aloe Barbadensis (Aloe Vera) Leaf Gel, Glyceryl Stearate, Caprylic/Capric Triglyceride, Alpha Lipoic Acid, Ascorbic Acid (Vitamin C), Tocopheryl Acetate (Vitamin E), Calciferol (Vitamin D), Vitis Vinifera (Grapeseed) Extract, Oenothera Biennis (Evening Primrose) Oil, Helianthus Annus (Sunflower Seed) Oil, Carthamus Tinctorius (Safflower) Seed Oil, Ulmus Fulva (Slippery Elm) Extract, Borago Officialis (Borage) Oil, Matricaria Chamomilla (Chamomile Flower) Extract, Plantago (Plantain) Extract, Cucumis Sativus (Cucumber) Extract, Allantoin (Derived from Comfrey Root), Hyaluronic Acid, Squalene (Derived from Olives), Sodium Benzoate.
How to Use

Apply generously to skin 15 minutes before sun exposure. Reapply often for continuous protection. For best results, use daily and in concert with other sun protection (hat, sunglasses, clothing, umbrella, etc.).
View full details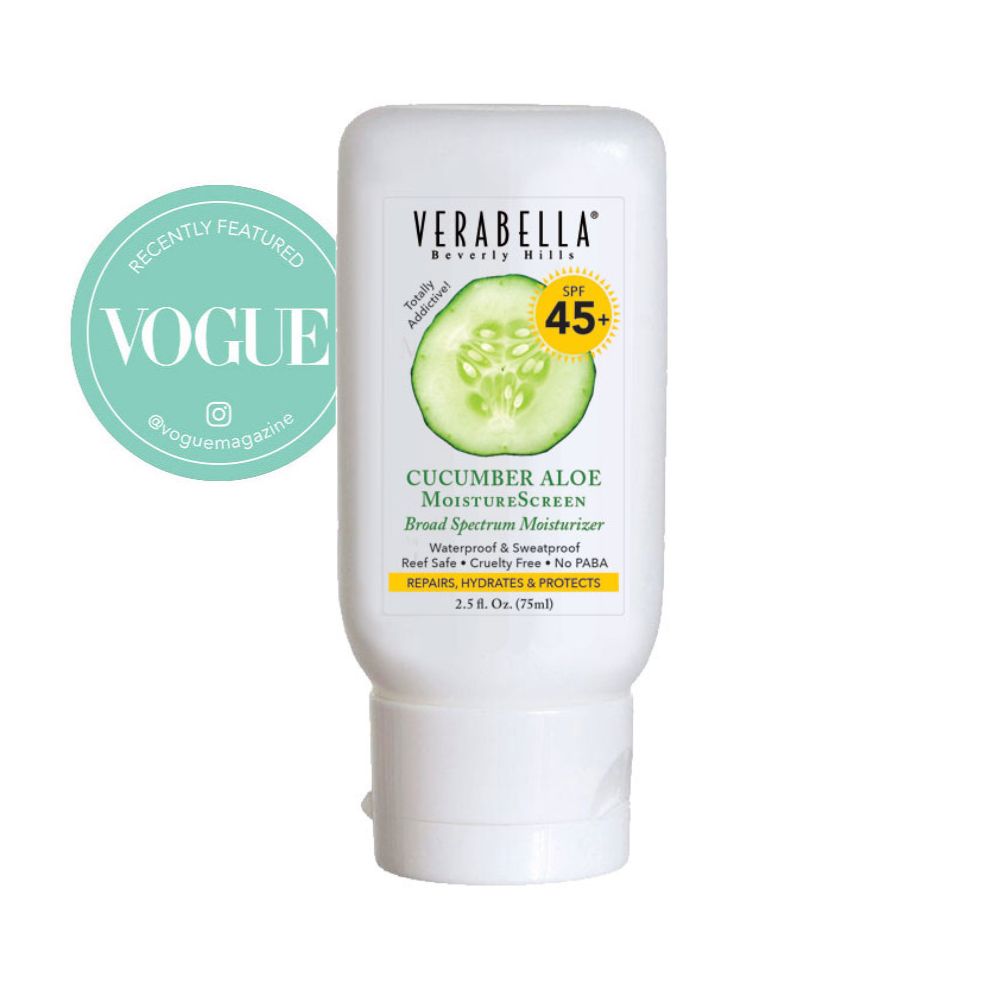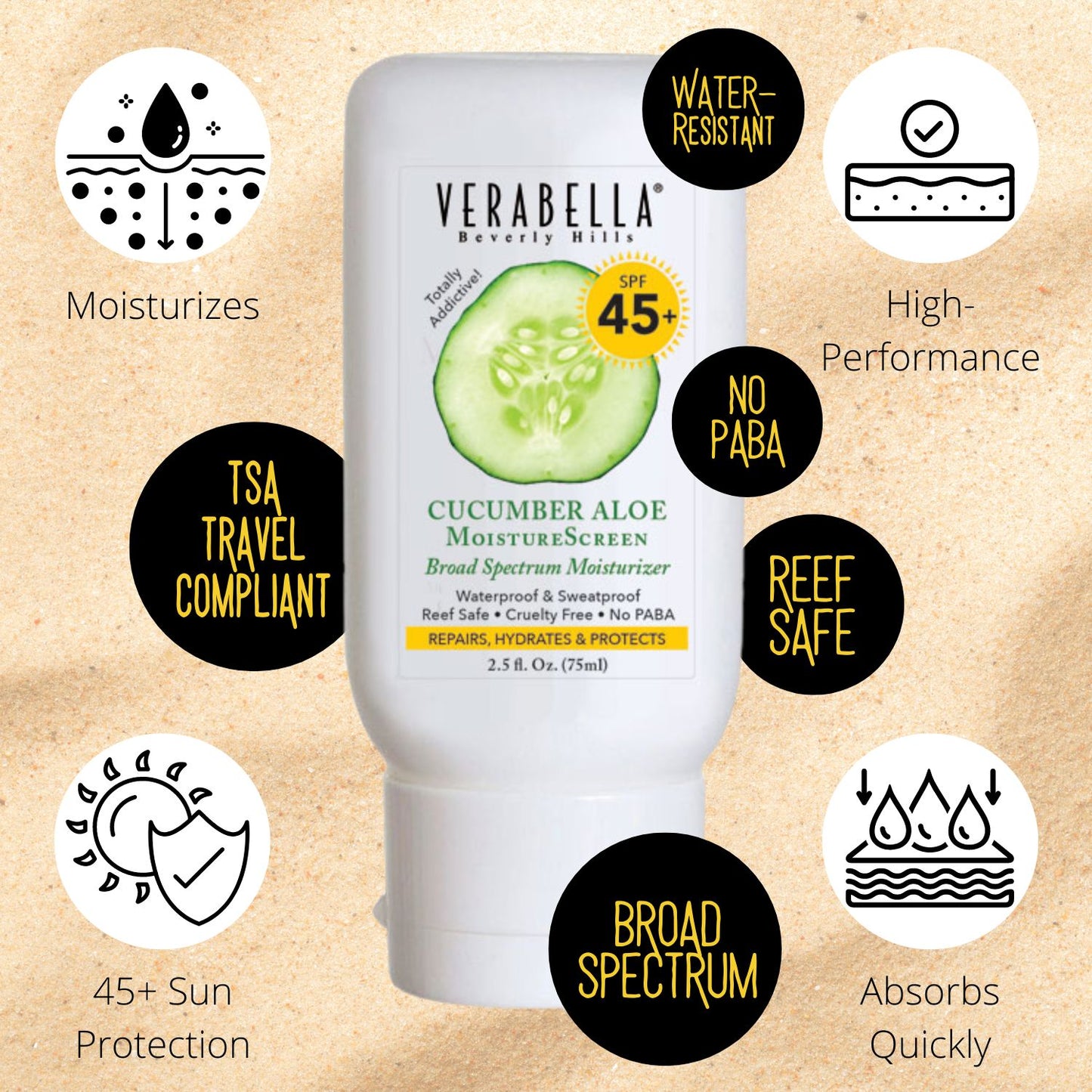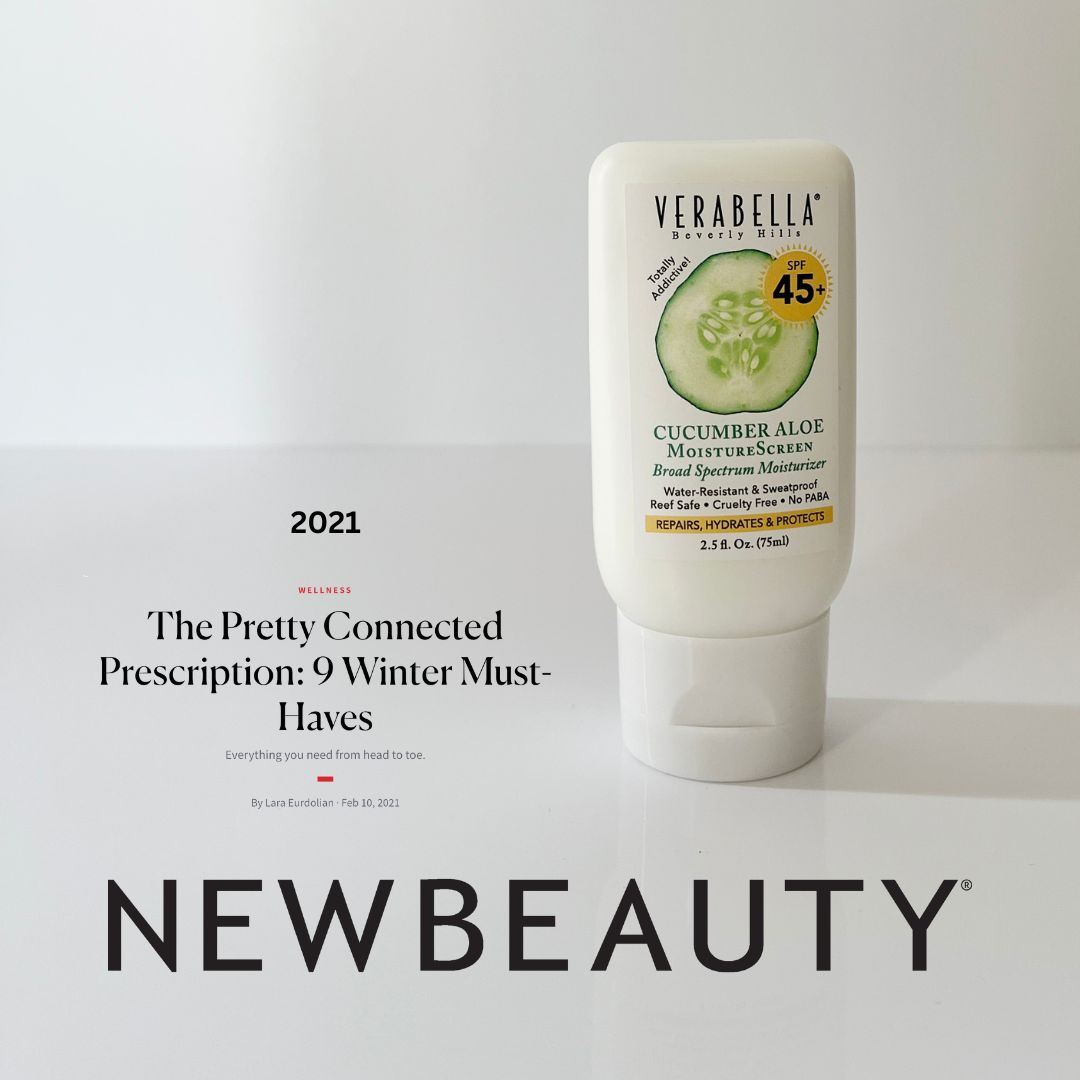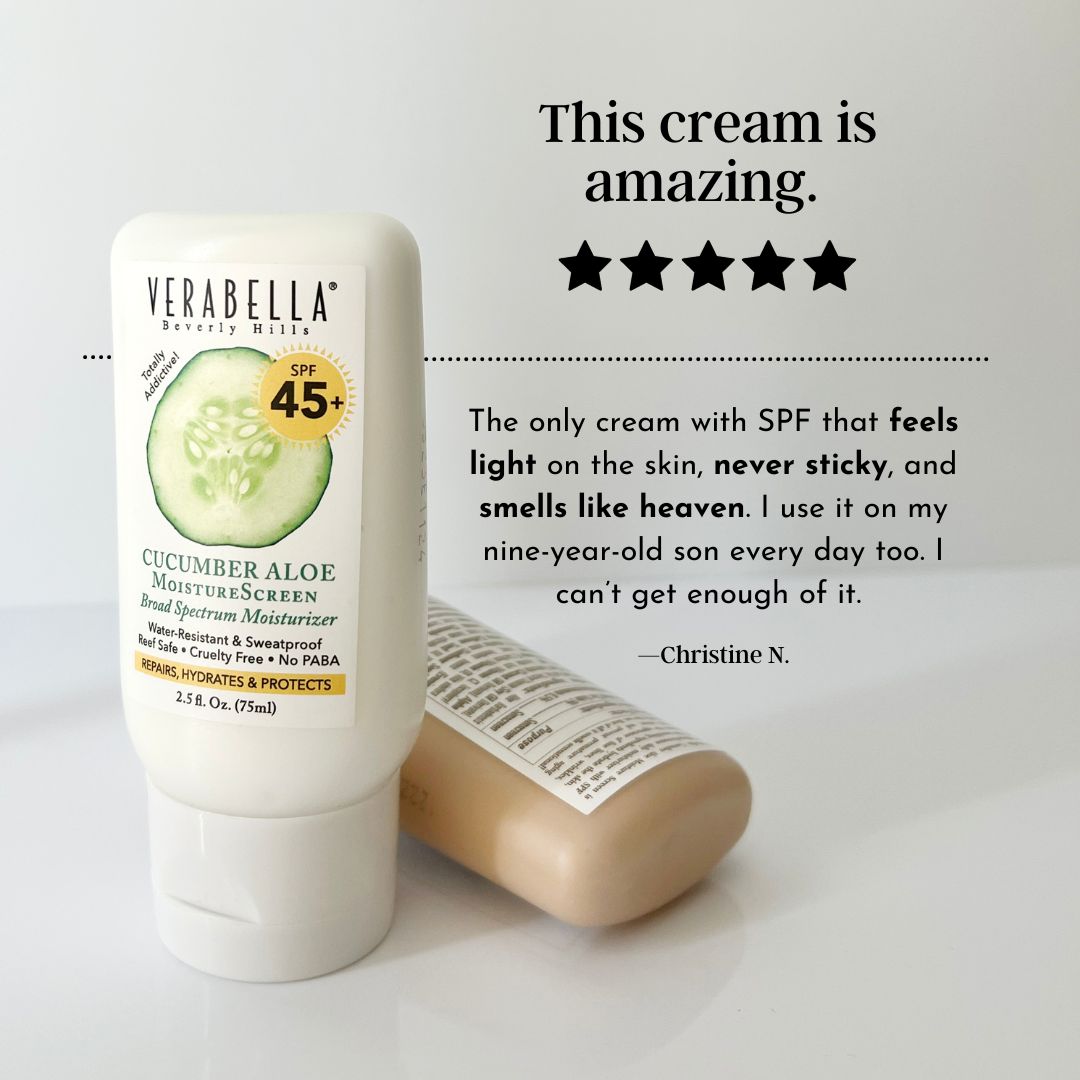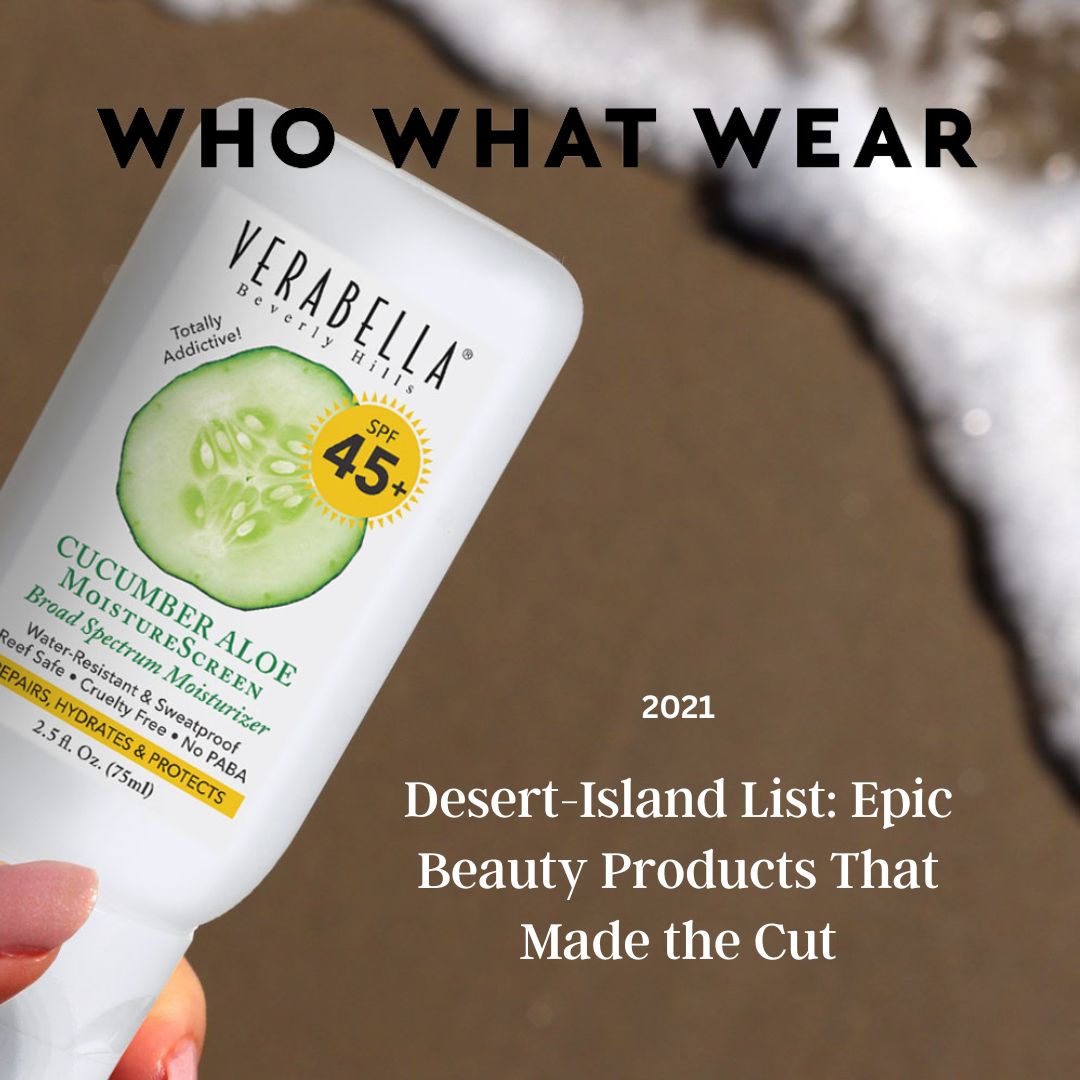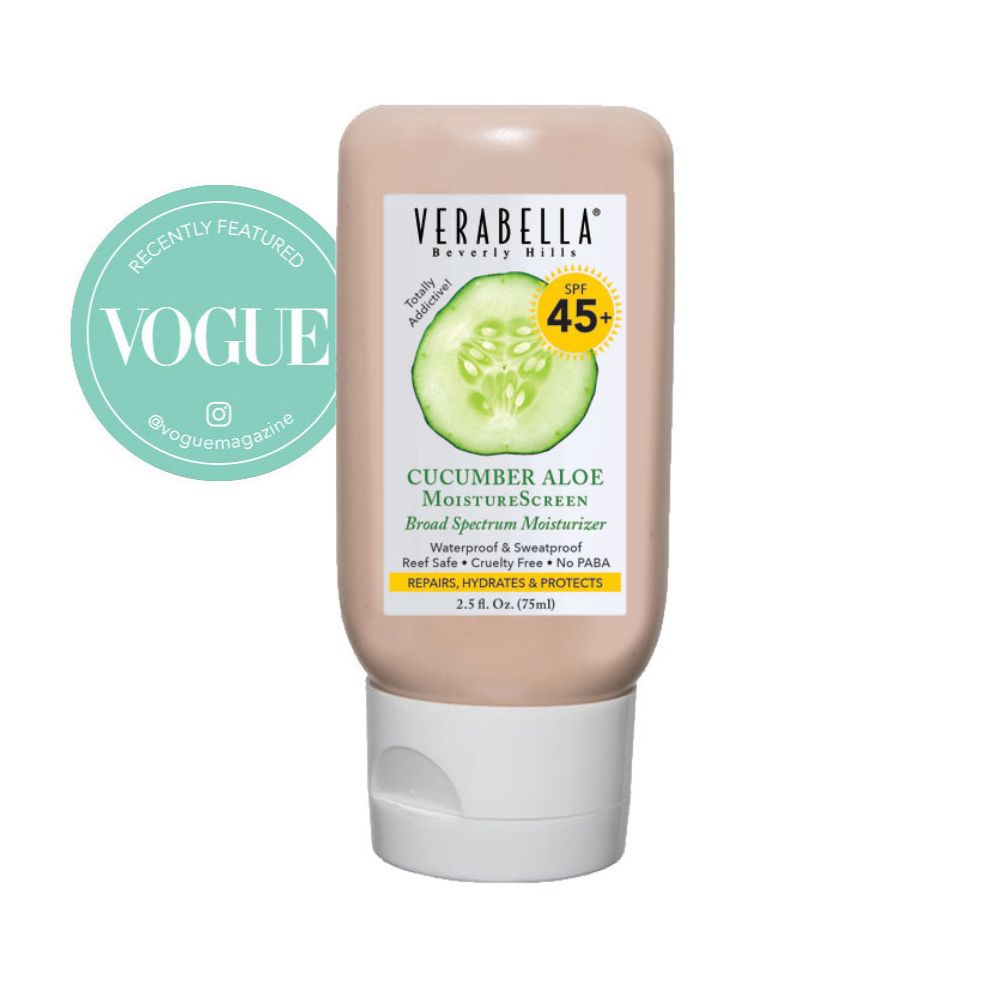 Too Much Good Stuff 😉
ALLANTOIN (Derived from Comfrey Root)

This time-honored oil is naturally occurring, but the skin's production of antioxidant vitamin E slows with age. It's highly moisturizing and integral to protecting against free radical damage from environmental stress, damage from harmful UV rays, and visible signs of aging.

EWG Rating = 1
ALOE VERA (Aloe Barbadensis)

The "plant of immortality" is a time-honored favorite for its wide range of skin benefits. Anesthetic, antioxidant, and antibacterial Aloe Vera is said to offset inflammation while enhancing hydration and supporting the body's natural healing for quick healing with less scarring and smooth, moisturized skin.

EWG Rating = 1-2
ALPHA LIPOIC ACID

By neutralizing the rogue atoms responsible for the "free radical cascade" of accelerated tissue breakdown, this potent coenzymatic antioxidant—once classified as a vitamin—powerfully supports the body's ability to fight inflammation and signs of premature skin aging.

EWG Rating = 1
BORAGE OIL (Borago Officinalis)

Dry skin loves borage oil, which is highly moisturizing and seals in hydration. It also effectively soothes skin irritation and calms redness caused by conditions like dermatitis, eczema, and rosacea—making it a valuable component of sensitive skin formulas.

EWG Rating = 1
CHAMOMILE FLOWER (Matricaria Chamomilla)

Fragrant Chamomile (aka the "water of youth") has been long-prized for its soothing anti-inflammatory properties. It's also trusted as an antiseptic and is good source of free radical-fighting antioxidants—a powerhouse for anti-aging skincare that's gentle enough for all skin types.

EWG Rating = 1
CUCUMBER (Cucumis Sativus)

Widely known for its high moisture content, cucumber actually is well-suited to reducing swelling and lessening water retention as it soothes irritated skin. It's also rich in antioxidants caffeic acid and ascorbic acid (vitamin C), which defend against oxidative stress that can lead to premature aging.

EWG Rating = 1
EVENING PRIMROSE (Oenothera Biennis)

A good source of omega-6 fatty acids, Evening Primrose has been used for ages to offset inflammation and pain. Besides hydrating, its reputed skin benefits include reducing irritation, calming blemishes, smoothing roughness, lightening dark eye circles, and reducing the appearance of fine lines.

EWG Rating = 1
GRAPE SEED OIL (Vitis Vinifera)

Naturally microbial grape seed oil is rich in anti-aging antioxidants known to support healthy skin, including linoleic acid and resveratrol. While moisturizing, this powerhouse boosts skin's elasticity and firmness and is used to offset the effects of sun exposure. It's also credited with brightening skin, evening skin tone, and reducing the appearance of acne scars. 

EWG rating = 1
HYALURONIC ACID

Hyaluronic Acid is an extraordinary humectant that attracts and holds many times its weight in moisture. It also prevents moisture loss from the skin, resulting in a healthy-looking, more youthful appearance—full, dewy, and plump—and softened fine lines and wrinkles.

EWG Rating = 1
PLANTAIN (Plantago)

Nourishing plantain is rich in allantoin, which is known to reduce scarring and support the skin's renewal process. Users report a reduction in the appearance of pores, fade dark undereye circles, and boost wound recovery. It also lends a subtle banana note to our addictively scented SPF.

EWG rating = 1
SLIPPERY ELM (Ulmus Fulva)

Also known as red elm and moose elm, the bark of this tree has been ground into a poultice and used as an herbal remedy for generations. It's been applied topically to soothe skin inflammation, burns, and superficial wounds and promote the body's healing processes. Its name derives from the plant's high mucilage content, which becomes slick when blended with water.

EWG rating = 1
SQUALANE (Derived from Olives)

This naturally derived oil found in olives is very similar to human sebum. Lightweight and non-greasy, Squalene's excellent moisturizing properties are known to effectively soften, smooth, and plump facial skin. Squalane is a hydrogenated form of Squalene.

EWG Rating = 1
SUNFLOWER SEED OIL (Helianthus Annus)

Linoleic acid-rich Sunflower has soothing and hydrating properties that make it an all-around skin saver especially beneficial to sensitive skin. It calms irritation, deeply hydrates, noticeably softens, and supports the skin's barrier function. Its antioxidant content and humectant properties make Sunflower a natural complement to anti-aging formulas.

EWG Rating = 1
VITAMIN C (Ascorbic Acid)

The most potent and most soluble form of antioxidant vitamin C, rejuvenating Ascorbic Acid is known to soothe, even skin tone, and lessen the visible signs of photoaging while assisting the production of collagen. It is most often used to counteract effects of hyperpigmentation and redness from rosacea.

EWG Rating = 1
VITAMIN D (Calciferol)

Recently, the importance of this vitamin has started to gain notice—and for good reason. It's a crucial element to supporting overall health and immune response, and it has a stellar reputation as an anti-inflammatory that soothes and calms while boosting the skin's repair process. Vitamin D is a natural complement to our cult favorite sunscreen.

EWG rating = 4
VITAMIN E (Tocopherol Acetate)

This time-honored oil is naturally occurring, but the skin's production of antioxidant vitamin E slows with age. It's highly moisturizing and integral to protecting against free radical damage from environmental stress, damage from harmful UV rays, and visible signs of aging.

EWG Rating = 3
Get Free Shipping

Orders over $100 include free Standard shipping to USA addresses.

The Verabella Promise

Whether you visit our Beverly Hills spa or use our products within the comfort of your home, we promise to care for your skin as well as we care for our own.