LBD Men Non-Nano Reef-Safe SPF 50
Regular price
Sale price
$70.00
Unit price
per
Sale
Sold out
ONLY FOUR INGREDIENTS
( NO INACTIVE INGREDIENTS):
Micronized Titanium Dioxide (15%) a Non-Chemical Sun Protection
Bismuth Oxychloride, an Anti-Inflammatory
Zinc Oxide (24%) a Non-Chemical Sun Protection
Iron Oxides- Source of Colour
LBD-MEN is an all naturale, pure mineral translucent sun protection. It lasts all day without re-application and provides complete protection from all UVA/UVB infrared rays, which includes the overhead lights in most offices and public facilities. It does not contain any FD&C dyes, oils, fragrances, alcohol, parabens, cornstarch or other chemicals. Soothing and calming, LBD-MEN can be used on rash-prone skin, eczema, allergy-prone skin (with a near-zero allergy rate) and sensitive skin. This mineral sun protection keeps the skin naturally cool (even when sitting in the sun) and reduces perspiration, doesn't irritate like chemical sunscreens.
Micronized titanium dioxide is the key. It is found naturally in minerals and does not clog pores or dry out the skin. It works quite remarkably. Basically, it allows light to pass through the visible ray region (light that is needed for healthy development of skin) while intercepting the ultraviolet rays. Micronized titanium dioxide guards against the damaging effects of ultraviolet rays, yet gives the skin a naturale looking finish. Research shows micronized titanium dioxide provides a naturale barrier to UVA and UVB radiation without irritation, burning or stinging.

LBD-MEN SPF 50 is 100% REEF SAFE!

How to Use

TO OPEN: REMOVE CAP, TURN DIAL TO DESIRED SETTING. DIAL 1-3 LIGHT APPLICATION, DIAL 4-6 MEDIUM APPLICATION, DIAL 7-10 FULL COVERAGE.

TO APPLY: PRIME THE BRUSH BY TAPPING LIGHTLY ON THE BACK OF YOUR HAND 15-20 TIMES UNTIL YOU SEE THE MINERALS DISPENSE, THEN WORK THE MINERALS INTO THE BRUSH EVENLY BY CREATING A LIGHT CIRCULAR MOTION ON THE BACK OF YOUR HAND. AFTER THAT, APPLY WITH THAT SAME LIGHT CIRCULAR MOTION TO THE FACE.<

TO CLOSE: SLIDE UP THE INTERNAL SLEEVE AND REPLACE CAP

***AFTER THE BRUSH IS PRIMED YOU WILL ONLY NEED A FEW TAPS TO DISPENSE MORE MINERALS***
About La Bella Donna

Mineral-Based
Free of Alcohol & Oils
Fragrance & Dye-Free
Gentle on Sensitive Skin
Woman-Owned

Originally introduced in premier salons and day spas, La Bella Donna's clean cosmetics are so gentle and effective that they're recommended by dermatologists and plastic surgeons to those with sensitive skin and even to cover post-procedure redness. The nourishing mineral formulas are designed to minimize subtle flaws and enhance your natural beauty while contributing to your skin's overall health.
View full details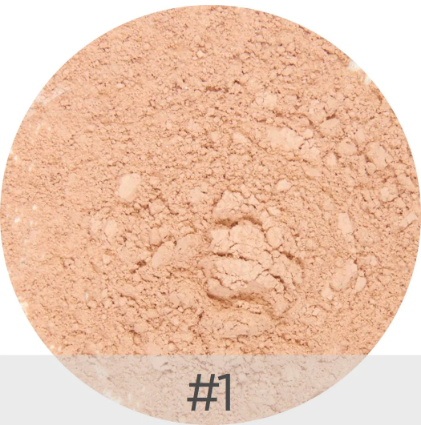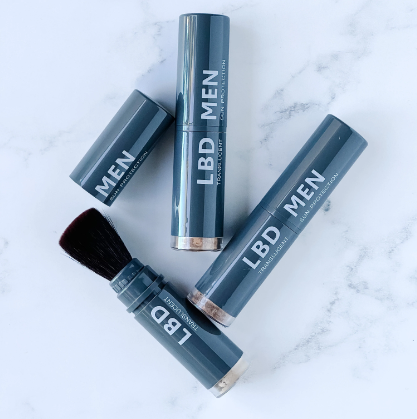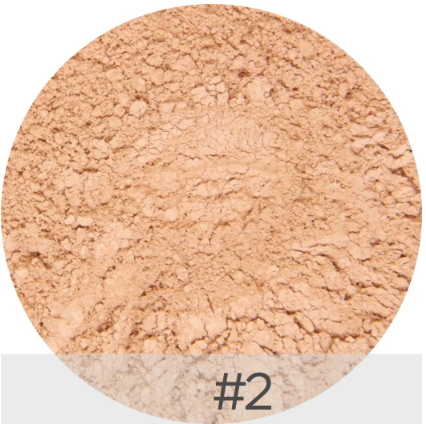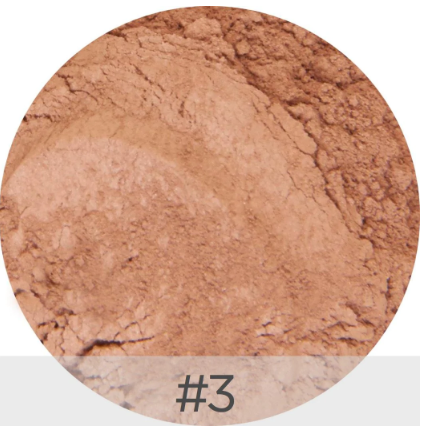 Get Free Shipping

Orders over $100 include free Standard shipping.

The Verabella Promise

Whether you visit our Beverly Hills spa or use our products within the comfort of your home, we promise to care for your skin as well as we care for our own.